Jane's 2006 Breva 750 (nicknamed Barney) clocked up 140,000 miles yesterday.
Barney has his own webpage: Breva 750ie - www.ukbuellgroup.co.uk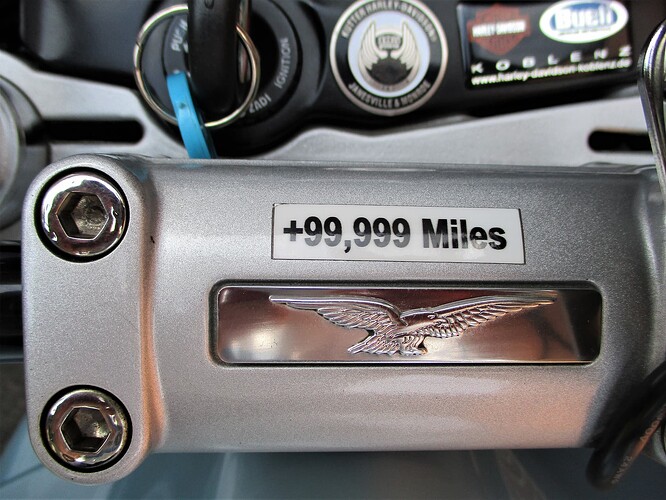 Great to see you both on Sunday at Seaways. Barney is looking great. A credit to you
Chris, thanks for that and good to see you again. We're aiming for 150,000 miles with just additional routine servicing. Fingers crossed!
A plug for the Gutsibits team who help to keep Barney on the road. They've supplied most of the parts we've needed over the years.
Great to meet you and Jane at the British Motor Museum event on July 9th. I'm looking for a new screen for my Breva - do you know which one is fitted to Barney?
Best wishes
Steve (V85 in concept bike colours)
Steve, it is a Puig 'Windy' universal fitment windshield in dark smoke.
A quick search shows they are still available from various outlets.
Excellent - much appreciated (my screen is a little old and scratched).
Thanks again.
Steve