Hello, I'm a relatively new Guzzi owner having had my V7 II Stone for just over a year, but have been an admirer since about 1990 when a friend let me ride a V50 Monza.
I've made a few changes to my V7 over the last year, hopefully tasteful and not too upsetting to the purists.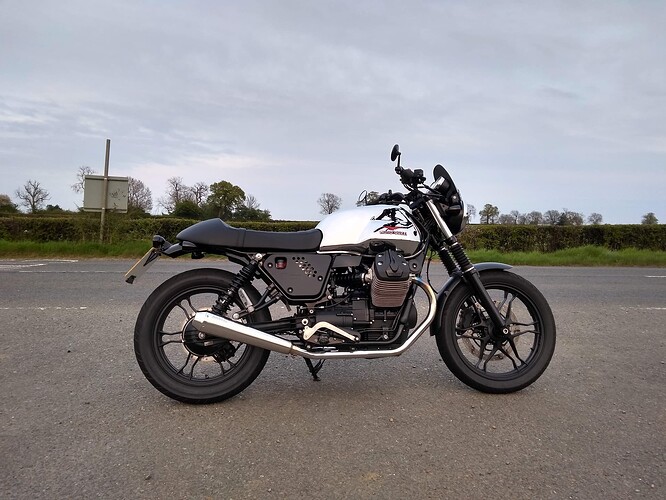 I've owned a few bikes of different makes and styles, but the Moto Guzzi V7 is my favorite, I love it!