Original top part of the Spada fairing, along with tinted screen, fittings and two mirrors.
It is a genuine Guzzi item, stamped inside with part number 17575460 TYP.VG-SP.
Whilst the fairing itself is solid, there are a few marks on the paintwork, so it would need repainting unless you prefer to retain the patina.
The screen has a couple of cracks but is still solid too.
As far as I can tell all the fittings are inside the fairing, which also has the indicators fitted.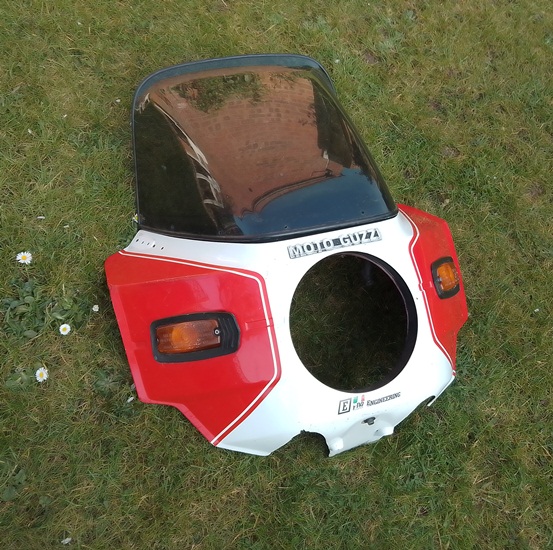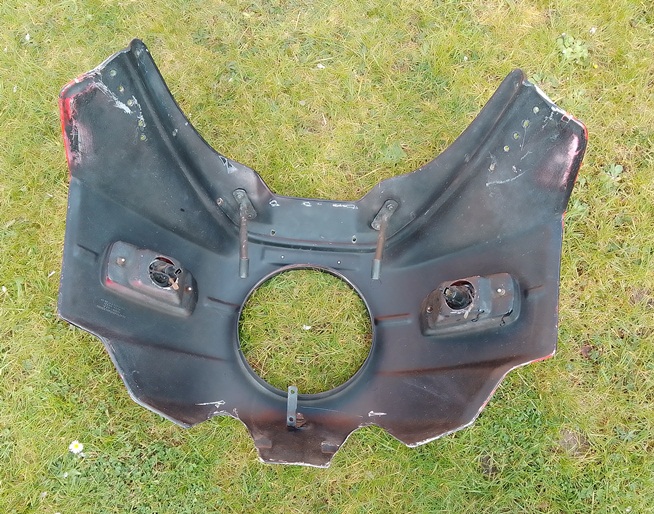 Not many of these about now, but I am asking only £40 on the forum.
Collection from Warwick.
PM me if you are interested.
If you want to see how much of a bargain this is, have a look at this one!
https://www.ebay.co.uk/itm/254610129741?hash=item3b47f2434d%3Ag%3AH2UAAOSw6IFezuBT&LH_ItemCondition=3000
Mark