I'm going to be changing the front end on this

For this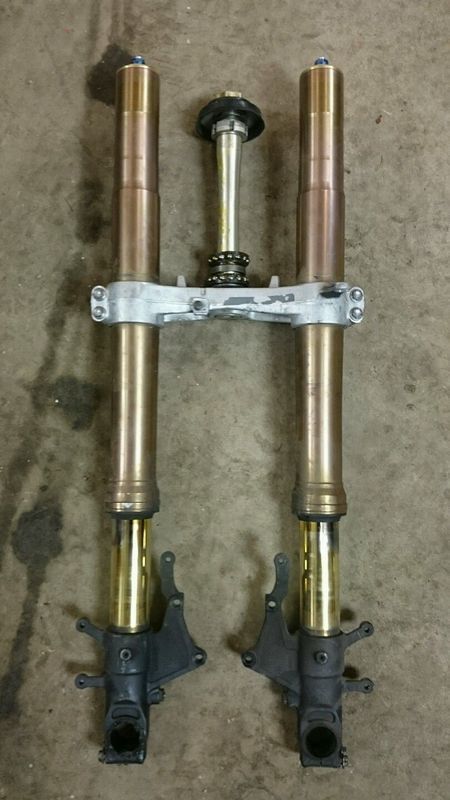 Has anyone else had a go at making a Le Mans actually handle well? By well I mean not headshake on white lines and not destroy your thumb joints on country roads.

The front end is a GSXR 1000 K4 by the way and I'm after a Magni Sfidi swing arm too if anyone has a good one going spare!

Oh and the shiny forks with racing cartridges, the modified top yoke, the clip ons and headlight brackets will be up for sale real soon if anyone is interested.